Grass-Fed Pasture-Raised Wagyu Stew Meat is a versatile and flavorful cut of beef that is ideal for creating hearty and comforting dishes. This stew meat comes from the Wagyu cattle, known for its exceptional marbling and tenderness.
The Wagyu Stew Meat is typically taken from various parts of the animal, such as the chuck or round, and is carefully selected for its rich flavor and tender texture. It is well-suited for slow cooking methods, allowing the meat to become tender and melt-in-your-mouth delicious.
When cooked, the Wagyu Stew Meat becomes incredibly tender and develops deep flavors that infuse into the surrounding ingredients. It is perfect for stews, soups, and braised dishes where the meat can be simmered for an extended period, resulting in a robust and flavorful dish.
The marbling in Wagyu Stew Meat adds a luscious richness to the dish, ensuring that every bite is succulent and satisfying. Whether you're creating a classic beef stew, a flavorful curry, or a comforting pot roast, Wagyu Stew Meat elevates the overall taste and texture of your favorite recipes.
Experience the exceptional quality and taste of Wagyu Stew Meat, and indulge in its tender and flavorful characteristics. It is the perfect choice for creating nourishing and delicious meals that will warm your soul and delight your taste buds.
Each order contains

 

1 lb of pre-cut Wagyu Stew Meat
100% All-Natural, No Hormones or Antibiotics, Grass & Flax Fed and Finished.  
Regular price
$22.00 USD
Sale price
$14.99 USD
Unit price
per
Sale
Sold out
Share
View full details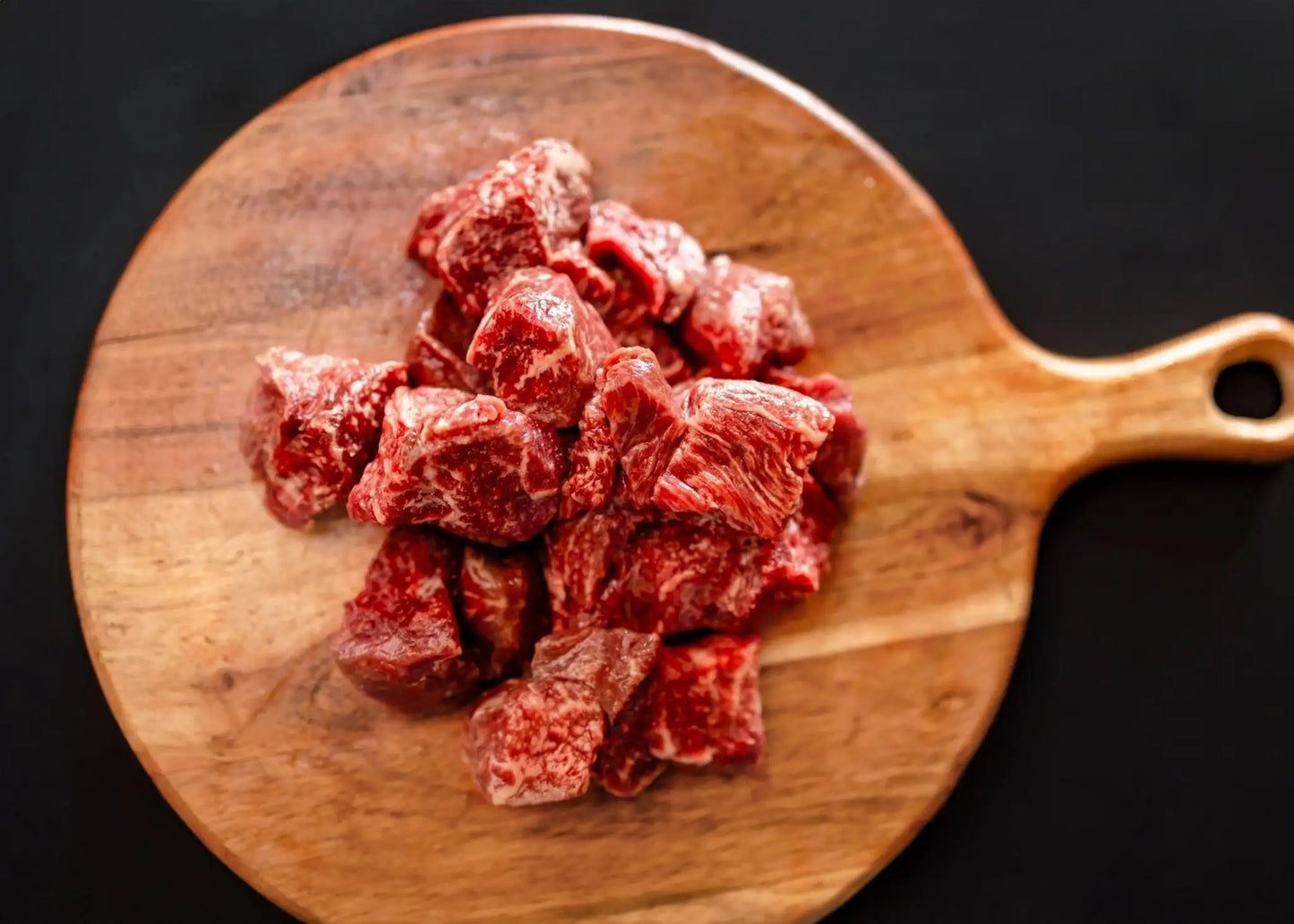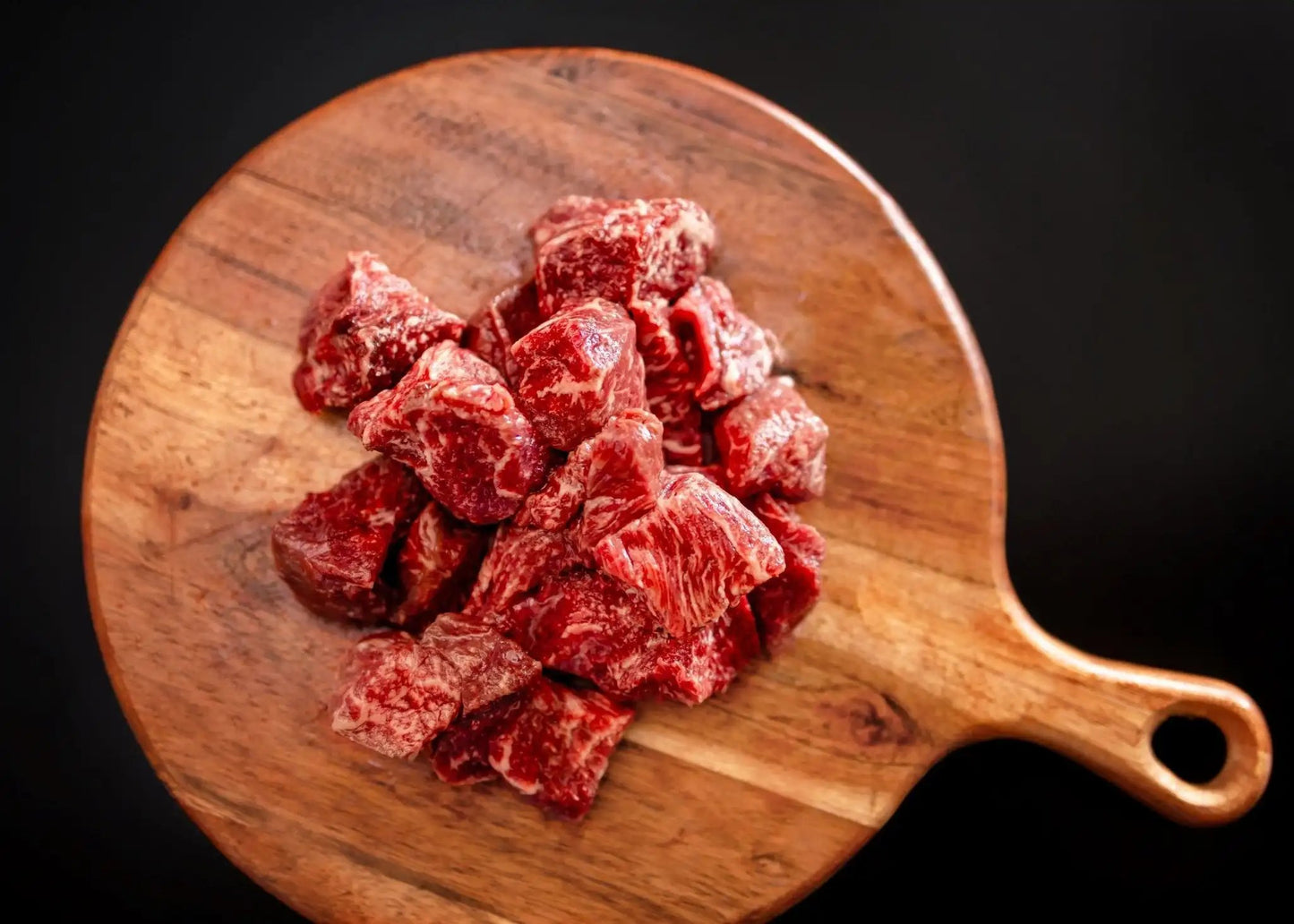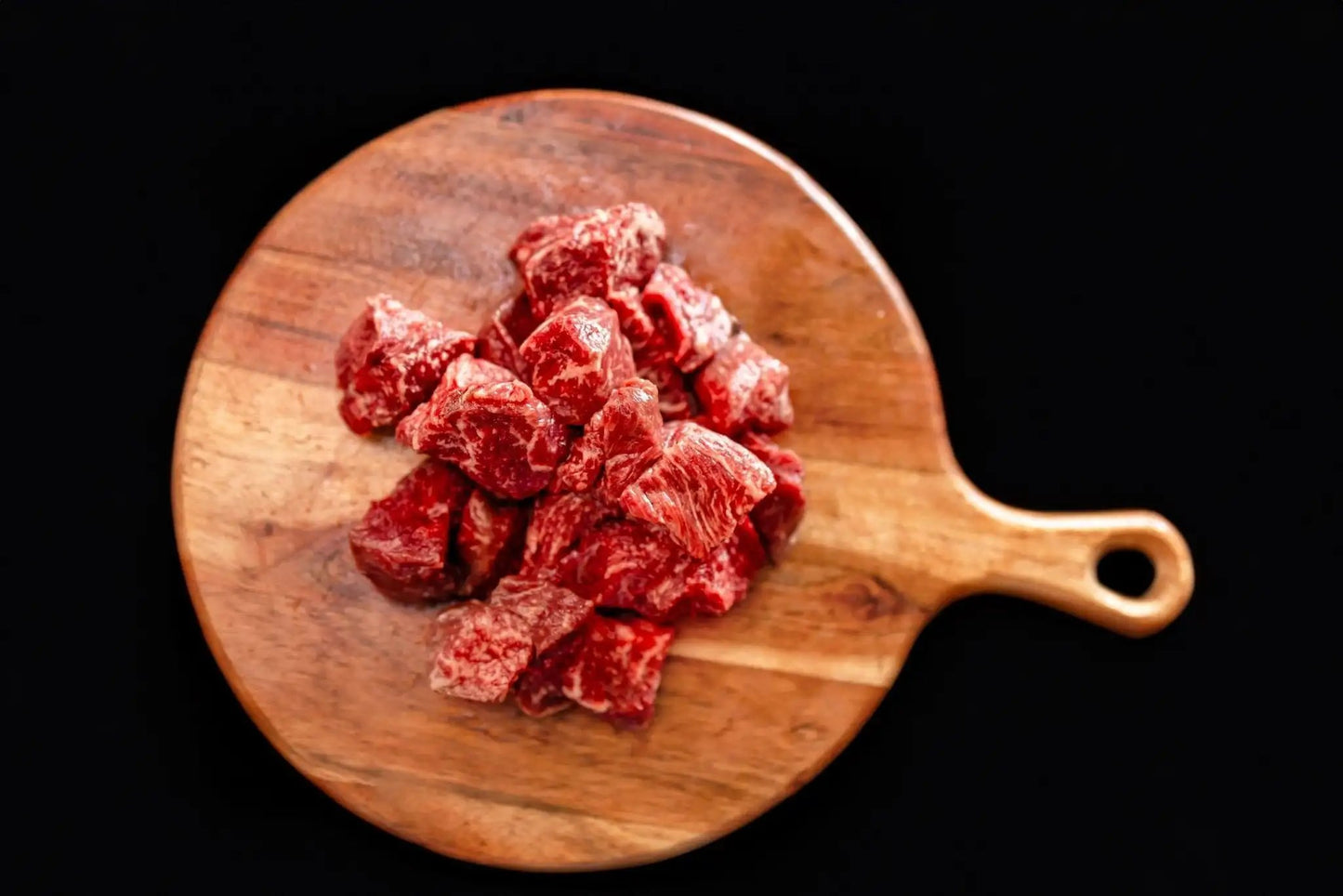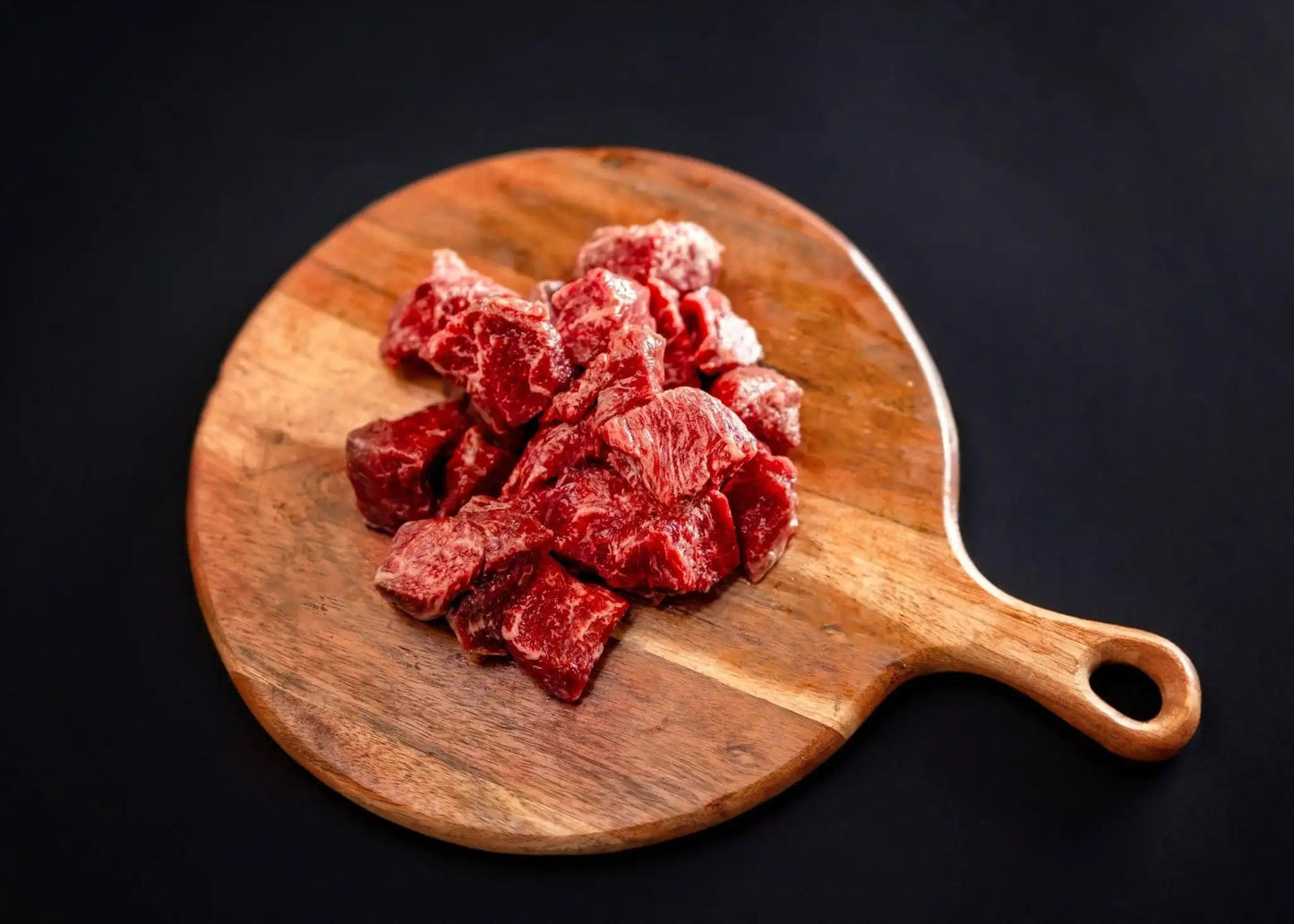 Seller have 100 % Responsibility on damage delivered
Seller have 100 % Responsibility on damage delivered